Lately, I've been thinking a lot about signature looks and the people who have them.
One of my favorite artists, Gwen Stefani, recently came out with a new single and video for the song Baby Don't Lie from her upcoming album. Though this video is kind of a modern, fun, trippy take on The Wizard of Oz with lots of product placement, I couldn't help but notice how Gwen Stefani has still maintained her signature look- even twenty years later. I could immediately tell it was her and her brand.
For those of you who may not know Gwen Stefani originally debuted with her band No Doubt in the 90s.
The essence of a signature look is that it is signature to that person- when you see it you know its them or you immediately think of that person. Over the years Stefani's styles have changed and she has embraced various trends but, her signature look has always remained the same.
This got me thinking, as someone trying to cultivate a signature look of her own. Stefani's look is quite simple when you boil it down (though I'm sure MUCH work goes into maintaining it): platinum blonde hair, arched eyebrows, pale skin, playfully lacquered nails, and bright red lips.
I'm not saying this is a look that everyone can or should aspire to have but what are some SIMPLE tweaks we can make in our wardrobe or beauty routine that will help us to develop a signature look? I really do think that if we focus on being consistent in one area (i.e. a particular lipstick or nail color) everything else will follow suit and fall into place
.
From the 90s. No Doubt's debut single "Just a Girl."
Mama Gwen circa 2006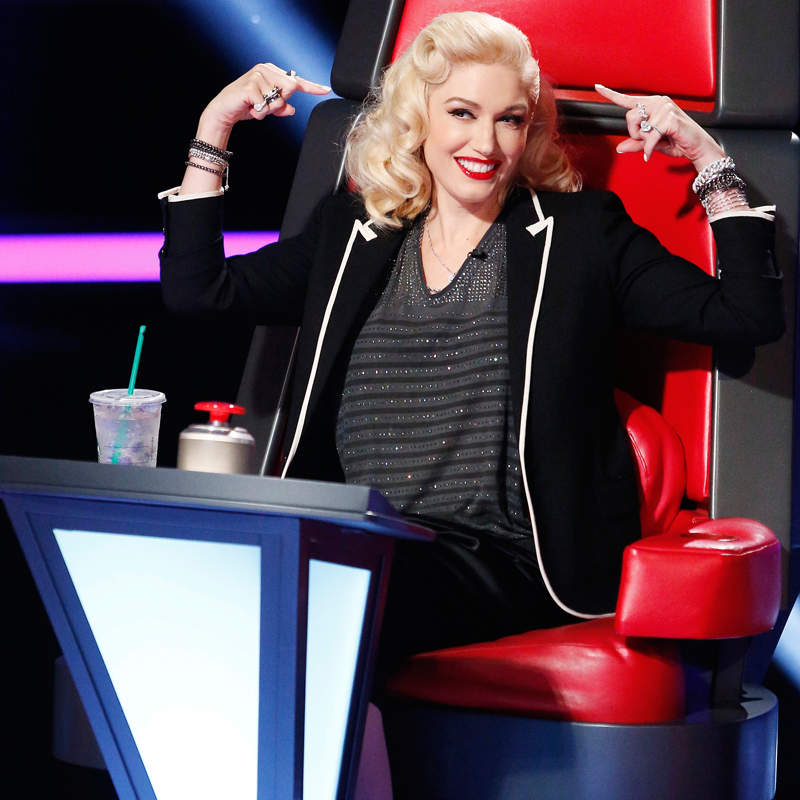 Stefani as part of the current (2014) panel of judge's for NBC's The Voice
For more perspective on Gwen Stefani's look check out this timeline from InStyle.
Who are some of your favorite celebs or people who have developed a signature look of their own?
For more reading on this idea and how BW can craft a signature look check out this post from veteran BWE blogger Khadija Nassif and her book The Sojourner's Passport.
Pinterest has been a great tool in terms of visualizing and curating different styles and looks as well as helping to hone in on styles that you like or may be interested in trying.